I MADE THAT: Quack Attack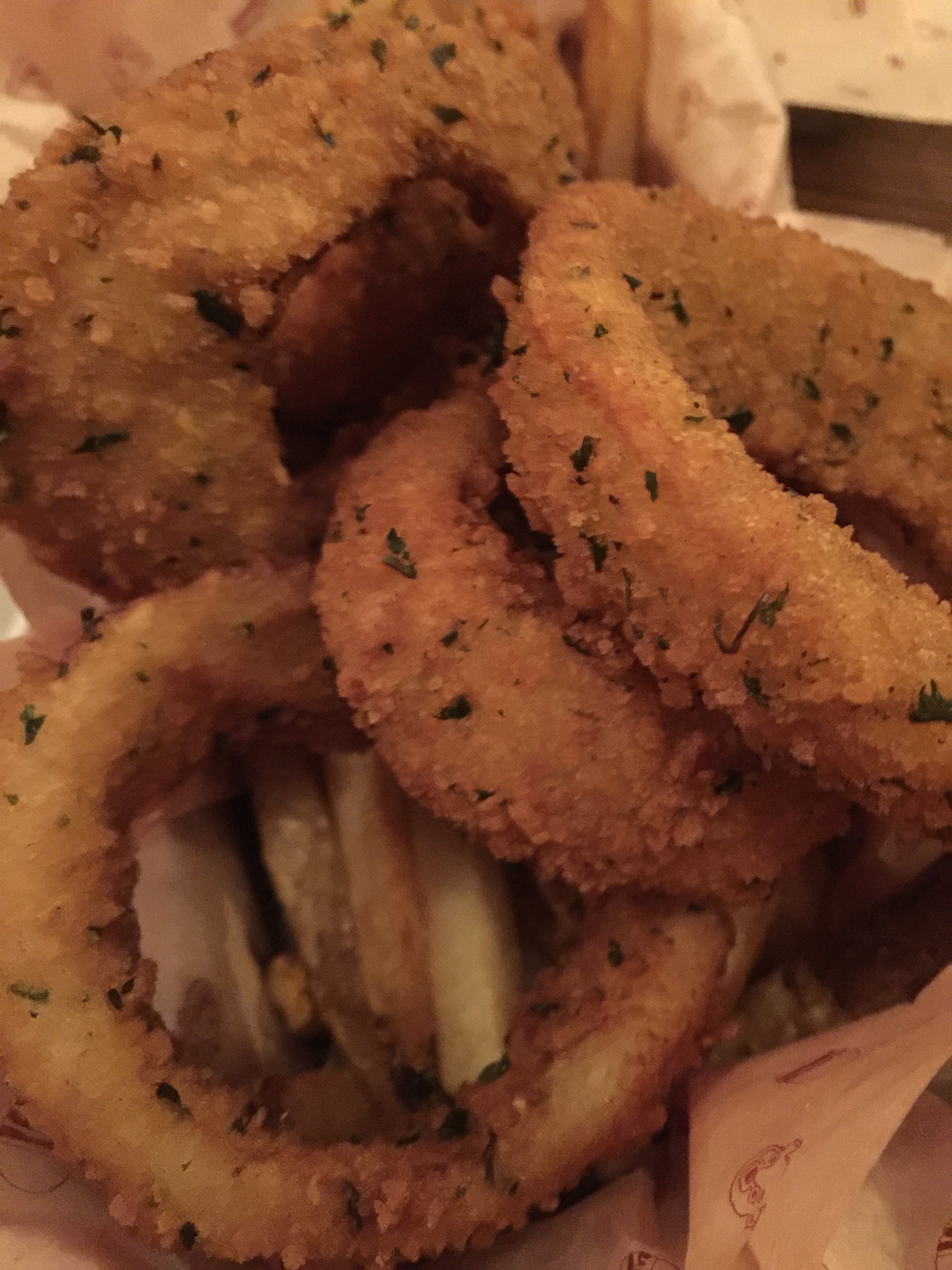 Over the Memorial Weekend holiday, I decided to take a break from #22daynutrition challenge. So let me start with this ever have something so good that it makes you curse? Well here we go. But first: I ran into a blogger friend of mine and she put me on to a new-ish burger place in Manhattan that I had to try. She started telling me about the menu because at the time I was still doing the #22daynutrition and was interested in a good burger that didn't include fake meat. But then the conversation veered to the non-vegan options...and then she said "they even have duck bacon." PAUSE! Now run that back! So let's see, how much do I love duck bacon? Let me count the ways. When I first heard of this through another blogger, I was skeptical. Even though I LOVE duck, I still wasn't sure how it would taste. I mean, I know how good turkey bacon can be and definitely how good pork bacon is but duck? Now, this didn't stop me so I went to D'ARTAGNAN and ordered my first pack of duck bacon and a side of duck fat because why not, and at the time heard wonderful things about duck fat fries. I was all in. Once the bacon was in my possession I had to figure out what I would make and there came the Duck Bacon, Fried Green Tomato BLT on a pretzel roll. Listen Linda listen. This ish right here? SPECIAL. I took a bite and immediately did the "this is too damn good dance" which was accompanied by a curse (recipe below). Now back to the convo with blogger friend, I was getting there then got distracted by that memory. So this heaven sent burger place is called Bare Burger and apparently it's been around for a little while and as usual I am late to the party. Since I decided to take a break from the vegan challenge I had to have some of this yumminess. The man (or boo) had to go to home goods near this particular location so I convinced him to try it for dinner. I already told him about the place he just didn't know how soon it would be.
Once you get to the street you smell the burger deliciousness, I mean how can you say no? We waited for the 30 minutes and sat down to look at the menu but I already knew what I was getting. Duck bacon. I ordered the Fire Quacker which was a duck burger w/ duck bacon, pepper jack cheese, spinach (because you need some green), red onions, pickled jalapeños, habanero mayo, tomatoes on a brioche bun. Amazing. The man had the SoCal which was a turkey burger, alfalfa (don't knock it), guacamole, pickled red onions, aged cheddar on a sprout bun.
The conversation about that burger went like this "I have something to say. This is special." When he says that something is special I automatically know it's going to be good. I took a bite and my lord, it was probably one of the best turkey burgers I've had in a long long while. Yes Lordt. And it's not a complete meal without fries or onion rings so we got both. Those come with an option of four sauces: curry ginger ketchup, habanero mayo, their special sauce, and smoke sauce. Do I have to say so good again? Oh and as this is a brand new blog, I am not getting paid for this post so I mean you have to believe me.
So when you're in New York, Philadelphia, Toronto, New Jersey, Ohio or Connecticut, make sure you stop by. Check out their site for more information on their burgers. And did I mention their meats are free range, pasture raised, humanely raised, antibiotic gluten and hormone free? I mean if you're into that sort of thing...
THE DUCK BACON BLT RECIPE
BACON, romaine
LETTUCE, fried green
TOMATO
Ingredients
* Cornmeal
* 2 firm Green Tomatoes cut crosswise
* Sea Salt/Black and Cayenne Pepper (and whichever seasoning you like but the salt and peppers are fine)
* Canola or whichever oil you prefer
* 1 cup cornmeal
* 2 eggs
* Duck Bacon
* Pretzel roll (or whichever bread you choose -- but why choose any other)
* Mayo and/or Mustard of your liking (for this one I used
and a spicy mustard)
Process
1. Season tomatoes with salt and black pepper
2. Combine the cornmeal and cayenne pepper in a shallow bowl. In another bowl, beat the eggs.
3. Cover the bottom of a heavy skillet with 1/2 inch of oil, then place it over medium-high heat.
4. Coat the tomato slices in the egg, then dredge them in the cornmeal mixture. Then set aside
5. Fry duck bacon in frying pan - cook on both sides until done and drain on paper towel
6. You might need to add more oil to the same pan so that you can fry tomatoes until nicely browned, about 2 minutes a side.
7. Transfer them to a paper towel-lined platter. Repeat until all the tomatoes are cooked.
(Recipe adapted by Epicurious)
8. Toast the pretzel bread in oven or toaster oven
9. Assemble sandwich
10. Take a bite, curse and thank me later